The Divine Word Became Flesh
Simeon & Anna: Waiting for the Redeemer, Part 2
Simeon & Anna: Waiting for the Redeemer, Part 1
Submitting to Government, Part 2
Zacharias: A Man of Doubt
Zacharias: A Man of Righteousness
Submitting to Government, Part 1
An Eye for an Eye, A Tooth for a Tooth
Marriage, Divorce, and Remarriage, Part 3
Marriage, Divorce, and Remarriage, Part 2
Marriage, Divorce, and Remarriage, Part 1
West Groton Bible Church 200 Year Anniversary
Questions & Answers, Part 3
The Believer's Security, Part 4
The Believer's Security, Part 3
The Believer's Security, Part 2
The Believer's Security, Part 1
Christ, the Law, and You, Part 2
Christ, the Law, and You, Part 1
Leadership in the Home: Husbands Love Your Wives
Blessed Are The Persecuted
Blessed Are The Peacemakers
Blessed Are The Pure In Heart
A Godly Mother of Sincere Faith
Blessed Are Those Who Hunger & Thirst
Blessed Are Those Who Mourn
Blessed Are The Poor In Spirit
The Road To Emmaus
This sermon was delivered on Sunday Feb 28th by Elder - Randy Negley, followed by a business meeting and a membership vote to accept Travis Formoso to be the next Pastor of the West Groton Bible Church effective immediately with his first sermon after him relocating to West Groton to be Easter Sunday March 27th.
Not Ashamed
This was the sermon delivered on Candidate Sunday Feb 21st by Travis Formoso our candidate who was under search committee determination at that time to be our next Pastor.
Seven Verses To Live By In 2016
Everyone of us have trials, difficulties and strive in life that requires that we acknowledge,lean and really put our TRUST in God. This sermon was presented on Jan 31st using selected verses from God's Word to reinforce the need for all of us to trust in God who loves and cares for us and is our shield and protector.
Proverbs 3:5,6
Isaiah 26:3
Psalm 18:30
Nahum 1:7
Psalm 31:14
Philippians 4:8
I Corinthians 6:19-20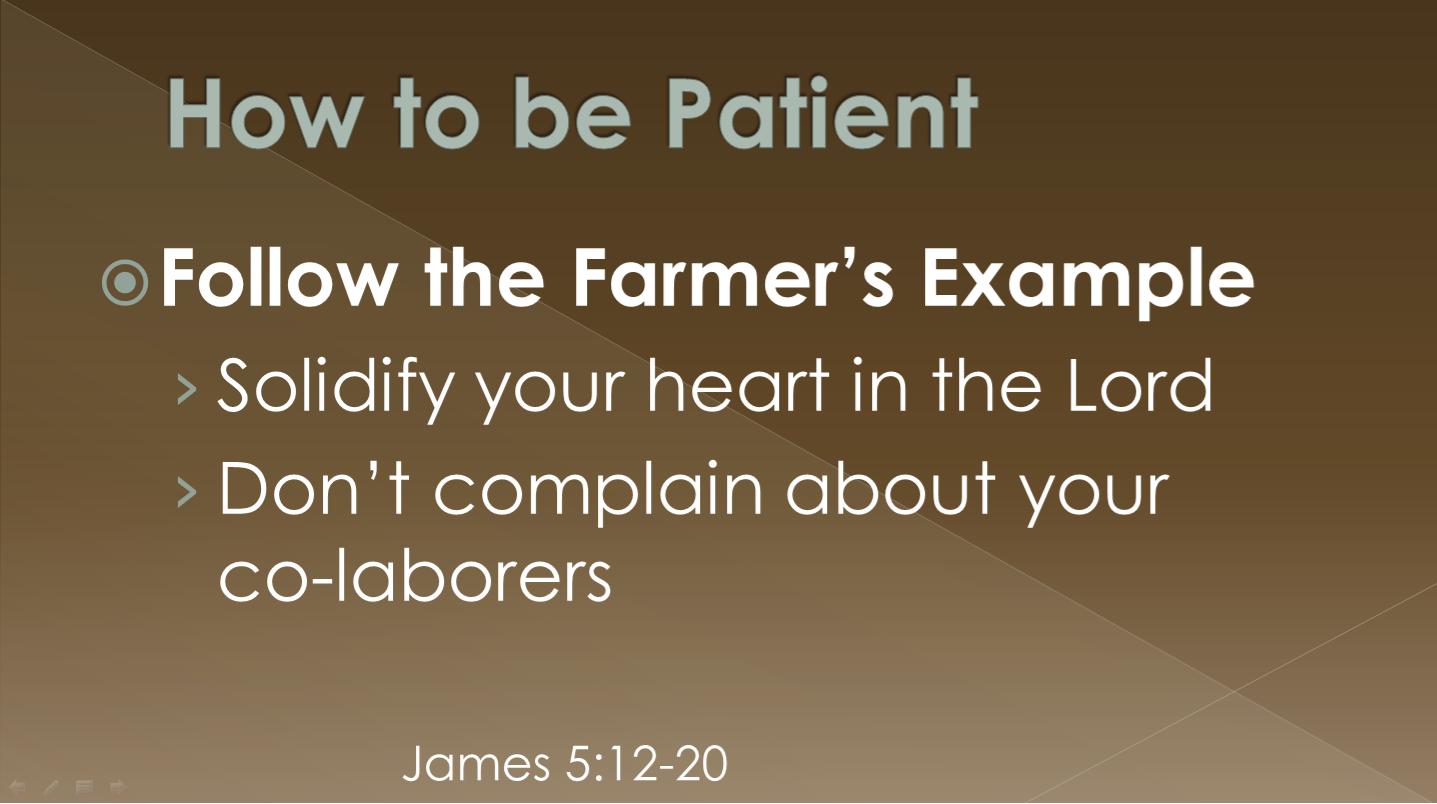 We all need more patience. Everyone needs patience in our fast paced world, but it is so difficult to find today. Thankfully the Apostle James shows us the path to patience by walking in the footsteps of the farmer and the prophet. Learn to wait thankfully on the 2nd coming of Christ.
The wealthy in this world sit in ease and comfort today, but they are in a position of judgment and misery before God. Don't be envious of those who face God's judgment and don't assume you that you are secure because your wealth may not be as valuable as others. Live for the glory of Christ's name, so you can be free from the judgment awaiting the rich who abuse the weak.
Every person produces fruit with their life. Some people produce fruit that nourshes the soul of those they meet. Others produce bitter fruit that sickens those in need of encouragement. Pastor Shawn teaches us in James 4:11-17 that the riches of the world feed bitter fruits in the lives of God's people. May you be a person who feeds off the Word of God and not the wealth of this world.
Some estimate that 4,000 churches close their doors each year due to infighting, decline in membership, and divisions. Your church could go from a thriving family to a broken building through one foolish argument. James 4:1-10 helps church to spot potential splits and put them down before they ruin another local church. Don't allow your family to be broken by a split, seek God in humility!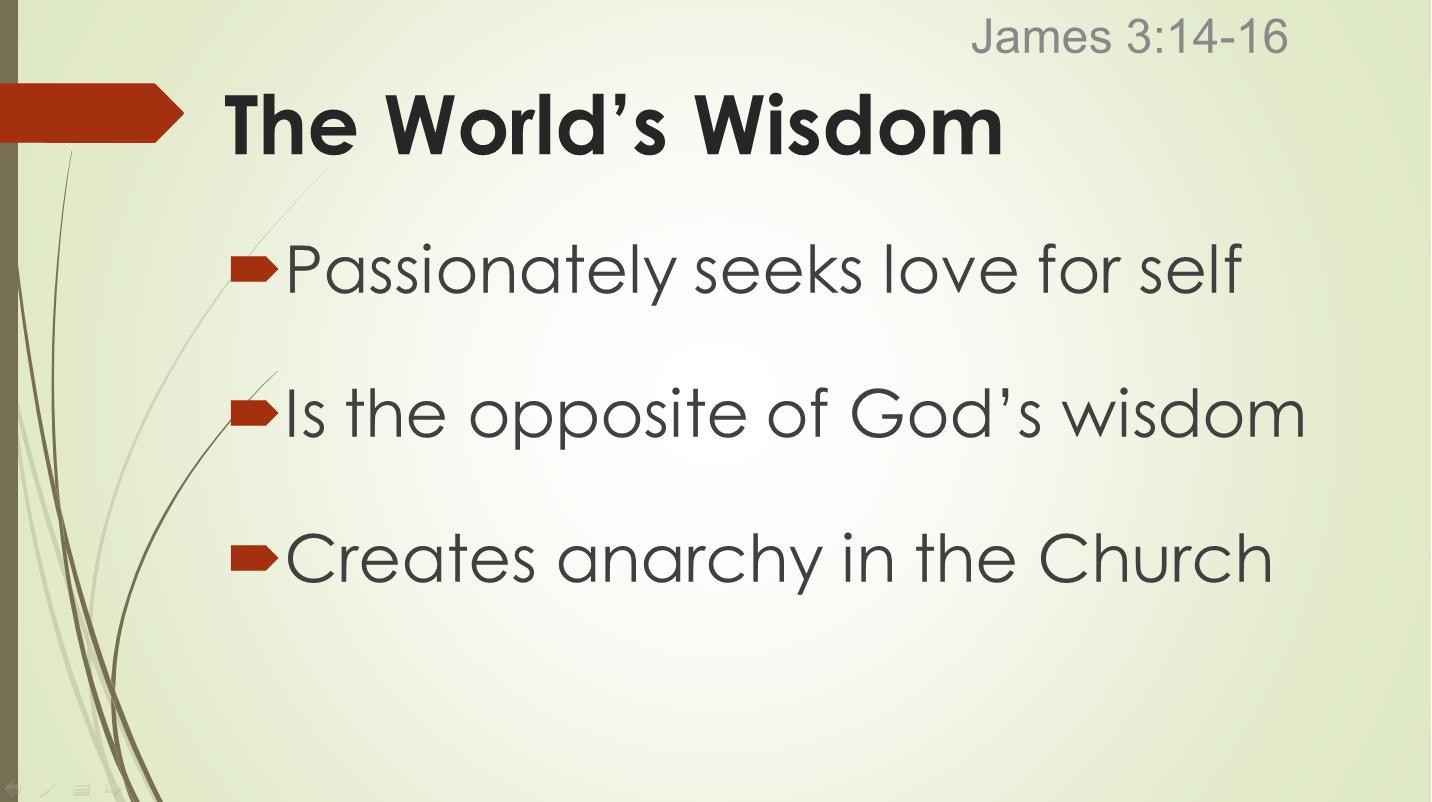 Our wisdom is not like God's wisdom. The wisdom of this age seeks to exalt the individual and drives chaos into Christ's body. The wisdom of God is without fault and brings unity to any body of believers. Stop believing the lies of this world that tell you to live for yourself first. Live for the glory of Christ and His wisdom will bring peace to your soul.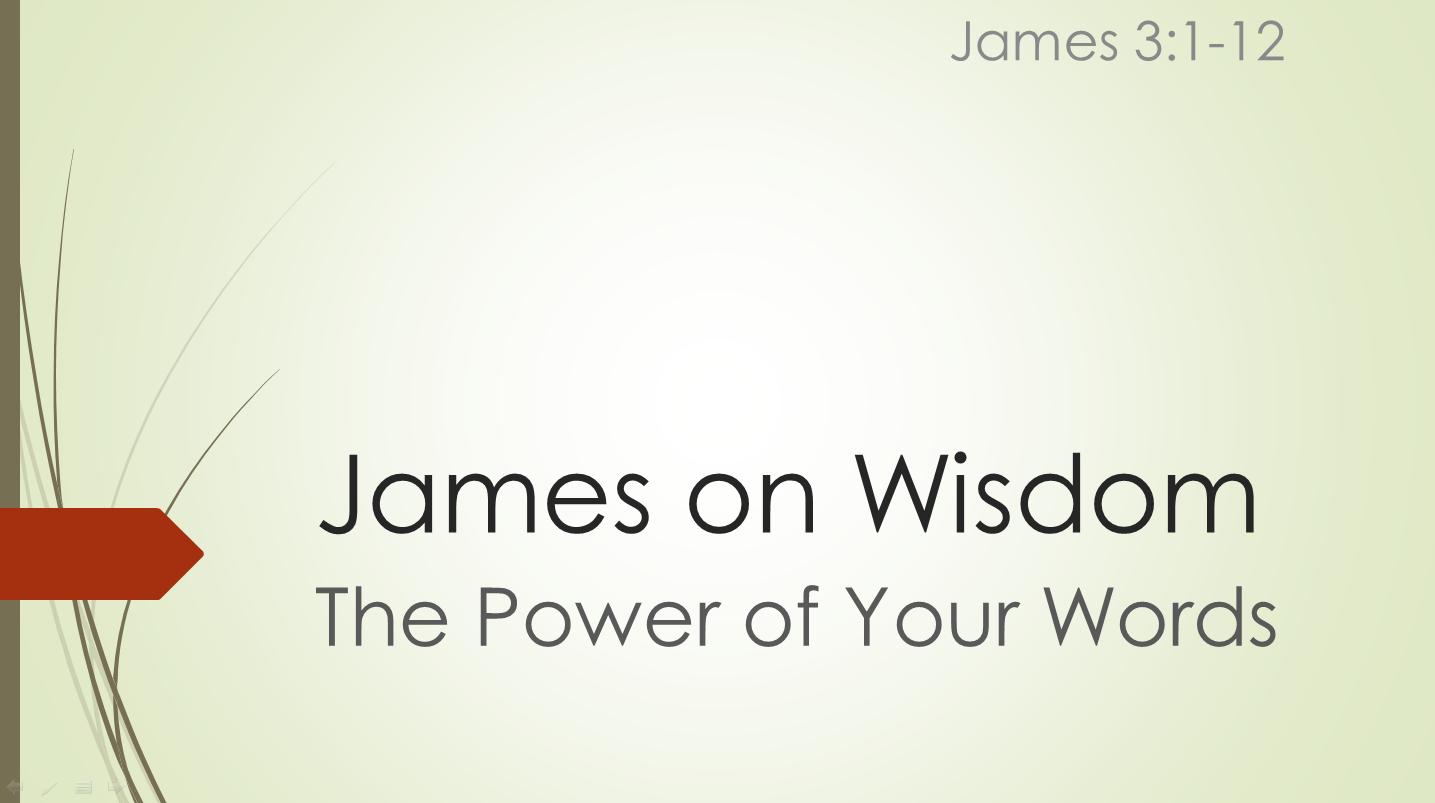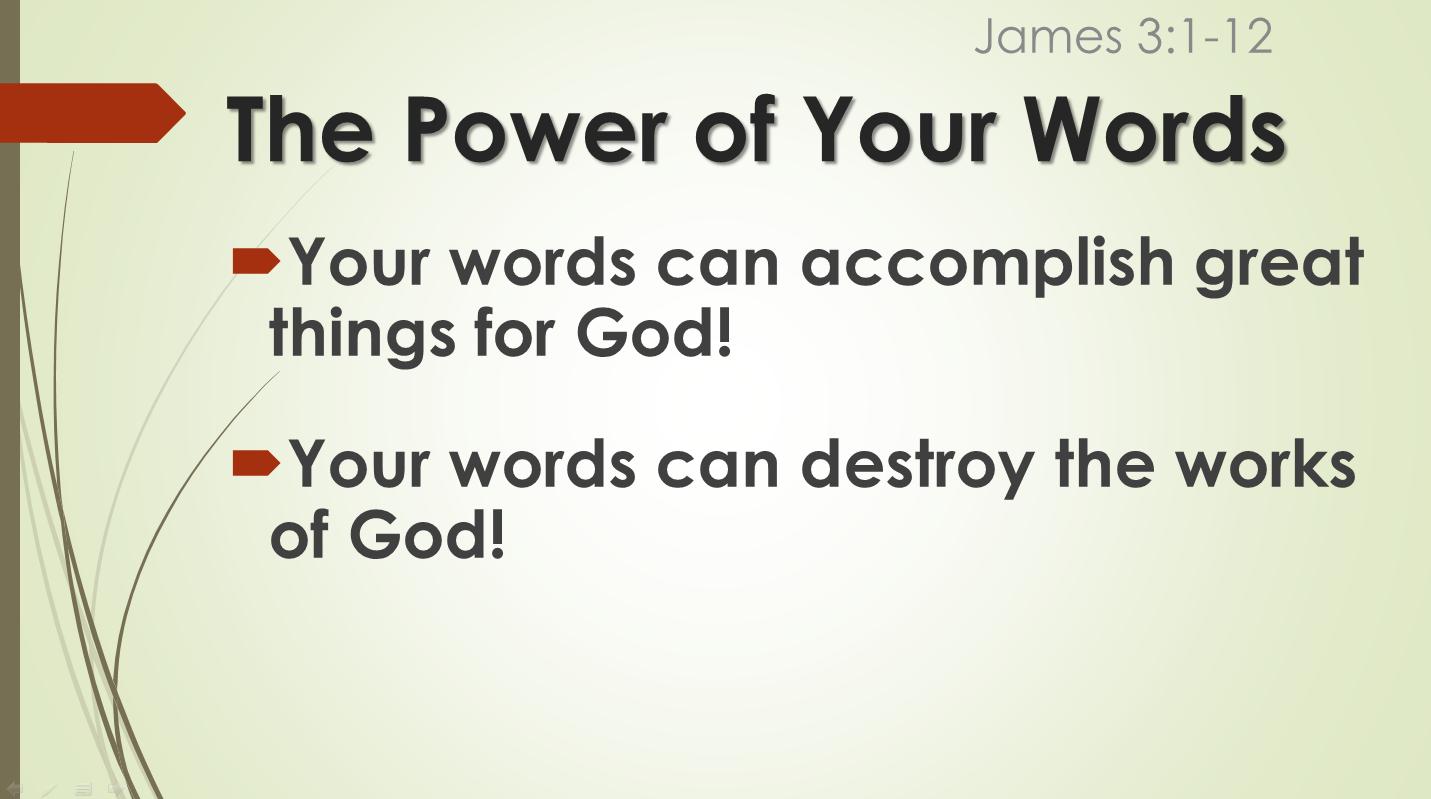 Your words are one of the most powerful forces in this world. Through your tongue alone, you can bring the lost to the only hope for their souls or you can drive someone away from God's saving grace. Too few Christians fail to understand the power of their words. We are careless to cut others down, and we wonder why our witness is so ineffective. Use James' wisdom to help you harness the power of your words.
The apostle James asks one of the most profound questions of all time in the second chapter of his epistle. Can faith alone save someone's eternal soul? James answers his one question with an emphatic "No" three times in this one passage. Your faith must be more than a simple confession. Listen to Pastor Shawn's exposition of this crucial and controversial text to see how works reveal the quality or genuineness of your faith in Christ.
Favoritism is deadly. Favoritism kills the character of Christians today by denying the love of Christ. Favoritism destroys the testimony of the Church as the Body neglects the mercy of Christ. We need to see favoritism as the plague that it is. Keep it out of your life and cast out knee jerk judgments. Allow Christ's mercy to rule over your opinions.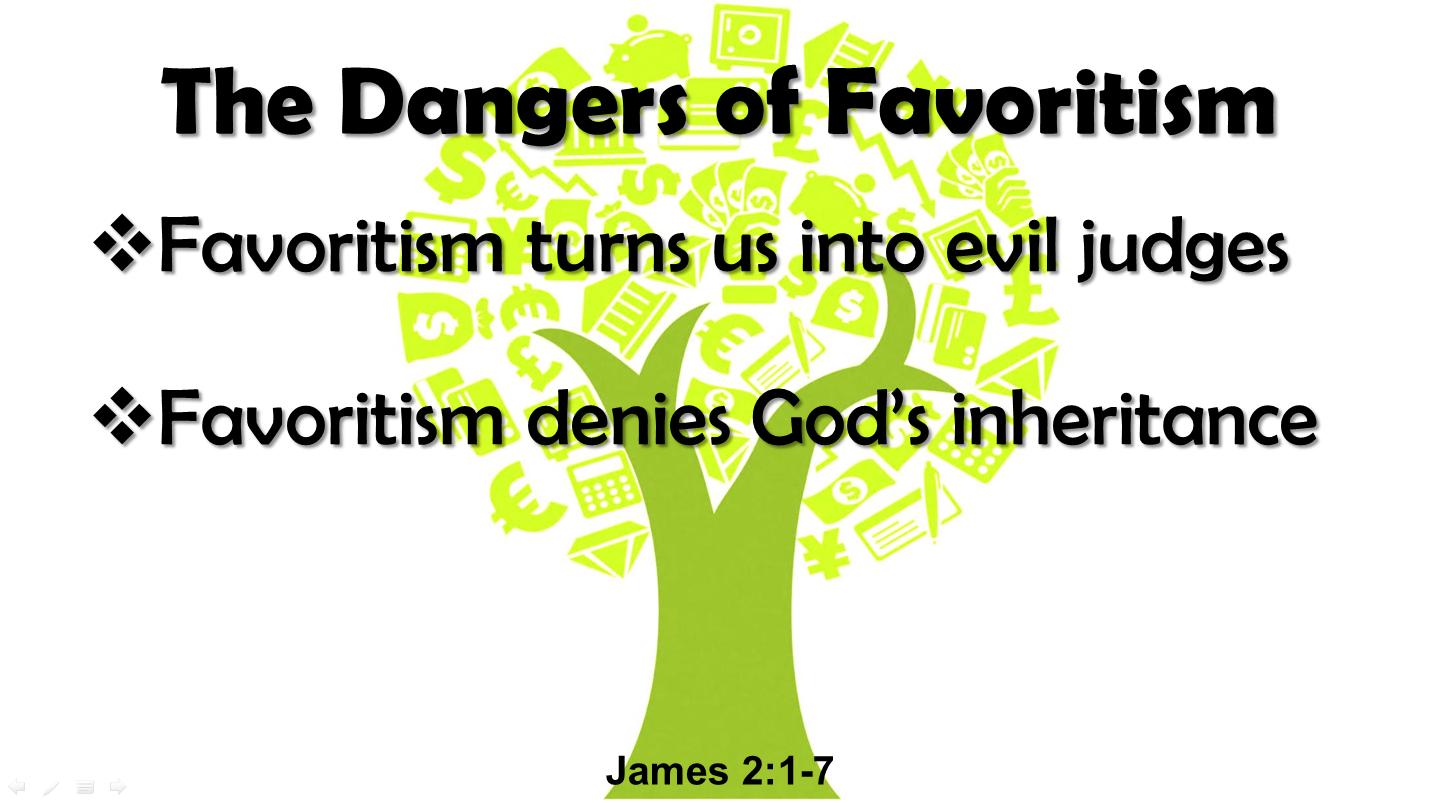 We all assume that we would never discriminate against another due to their external appearance. It is sad how easy God children fall into the trap of favoring one person over another due to their wealth or influence. The church should be different from the world. The Father intends us to live like the Son and reach out to the least among us. James warns us of the dangers of favoritism in the beginning of chapter 2 in his beloved epistle.
The outward acts of religion deceive countless worshipers across the globe. It is easy to think you are something when you are not just because you show up for a service once a week. James tries to help us break through the fog of religion with some good old fashioned wisdom. He shows us the elements that need to present in our lives for our religion to be wise and genuine. May we be people who worship God with more than a few songs and a few dollars in the offering once a week. May our lives reflect our confession.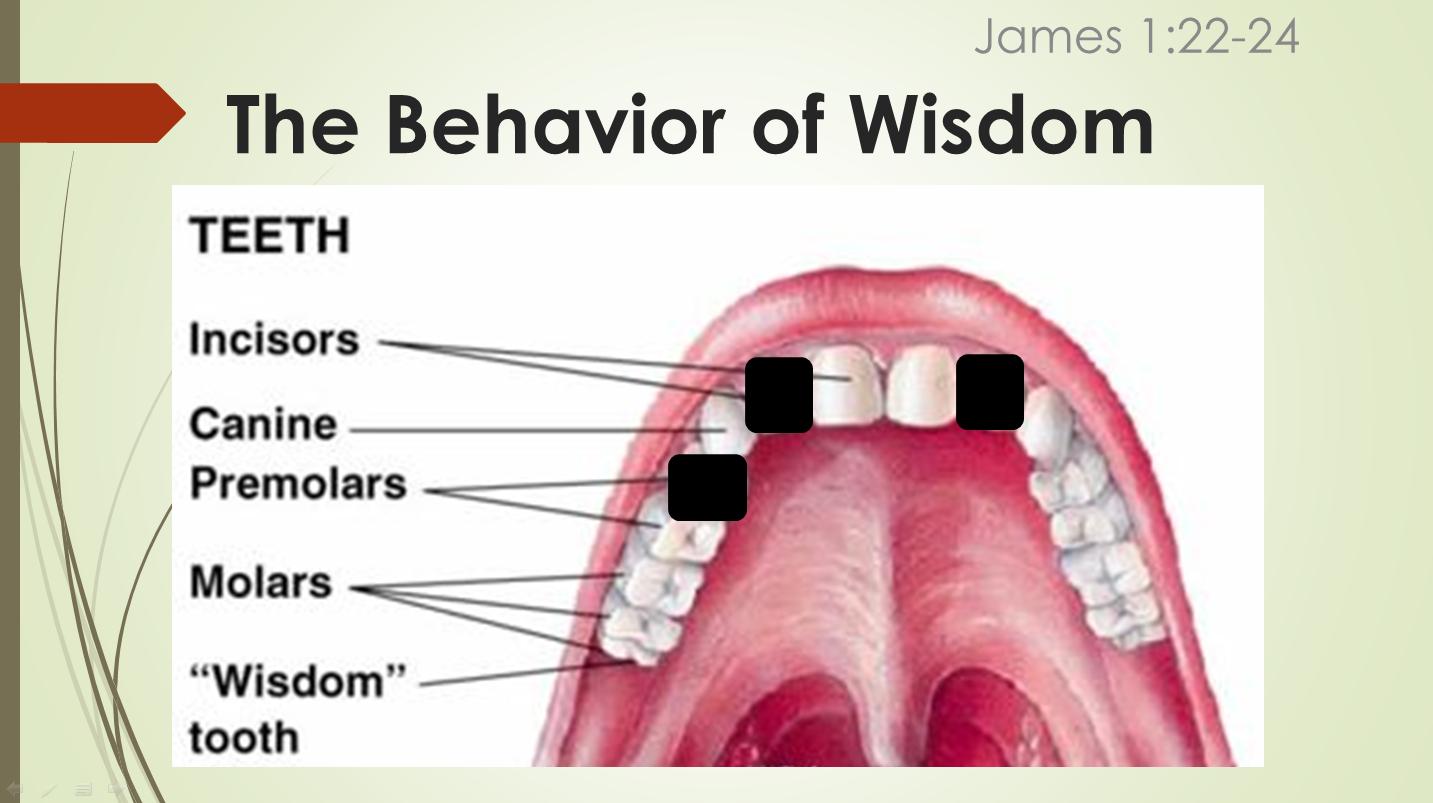 We all need wisdom. We need lots of wisdom. This is sad, because wisdom sits right in front of our eyes, and we never give wisdom a chance to make a difference in our behavior. James 1:22-25 shows us how to stop living like fools and become the wise who respond to God's perfect Law of liberty.
I think we all want to live with more wisdom. We want to navigate life's challenges with skill and grace. Far too many Christians want wisdom, but we fail to cultivate the type of spirit that grows in wisdom. James helps us to enter a spirit of wisdom in James 1:19-21. You can become a wise Christian by rushing to hear, pausing before you emotions flow out, and meekly receiving the Word from others.
Where is God during life's tribulations? The believer is daily confronted with temptations to sin and trials that crush our hearts. Where is God when the pull to sin begins to feel too great? James answers this question by first teaching us where God is not during trials. James ends by revealing the goodness of our God who gives even during our dark hours.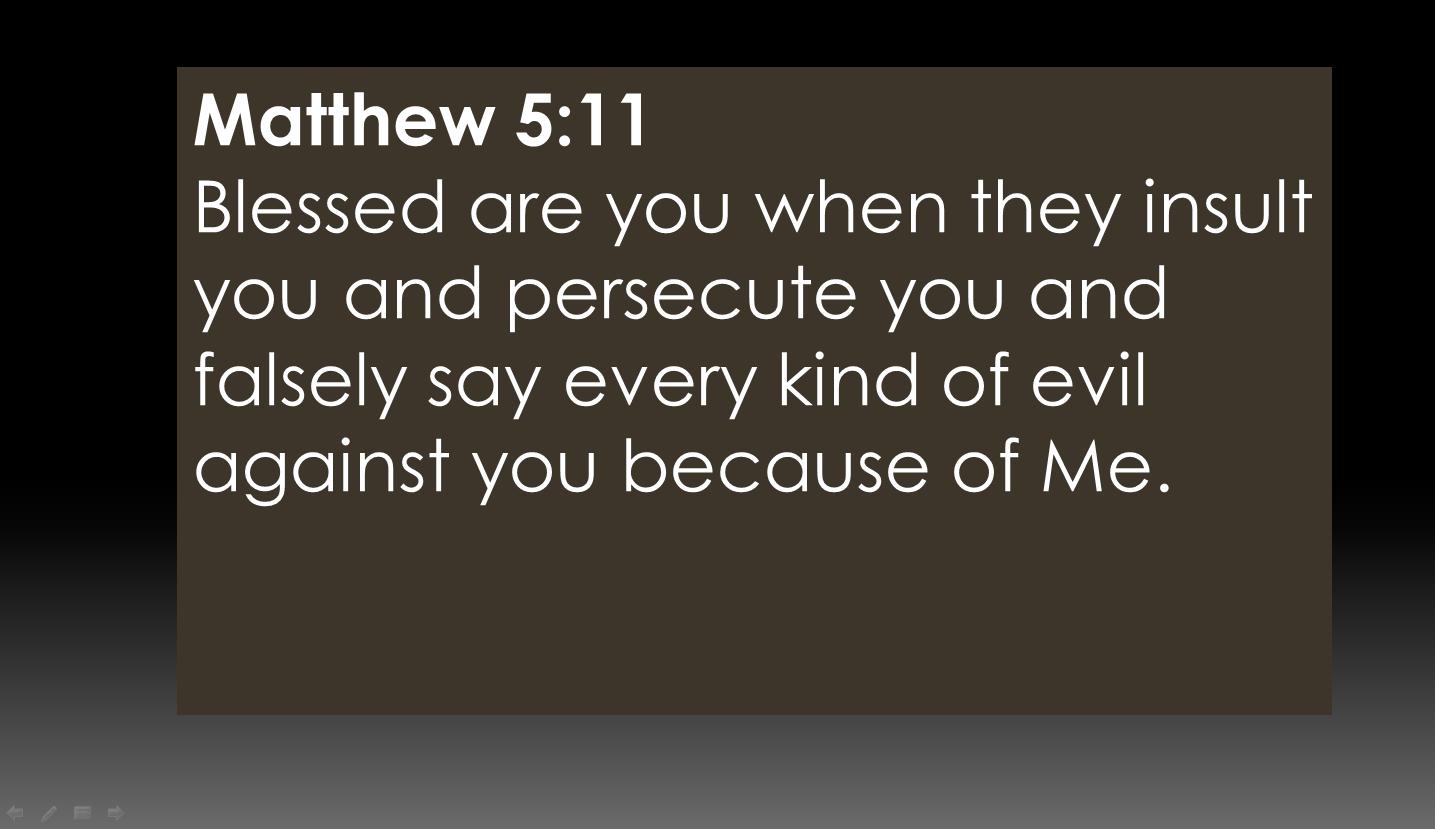 There are rewards in abundance awaiting those who endure the trials of this world and live for the glory of Jesus Christ. God promises His favor and the crown of life to those who love Him today. Don't live for the corruptible, fading riches of this world. Live for the rewards that will never fade by standing fast in the midst of tribulations!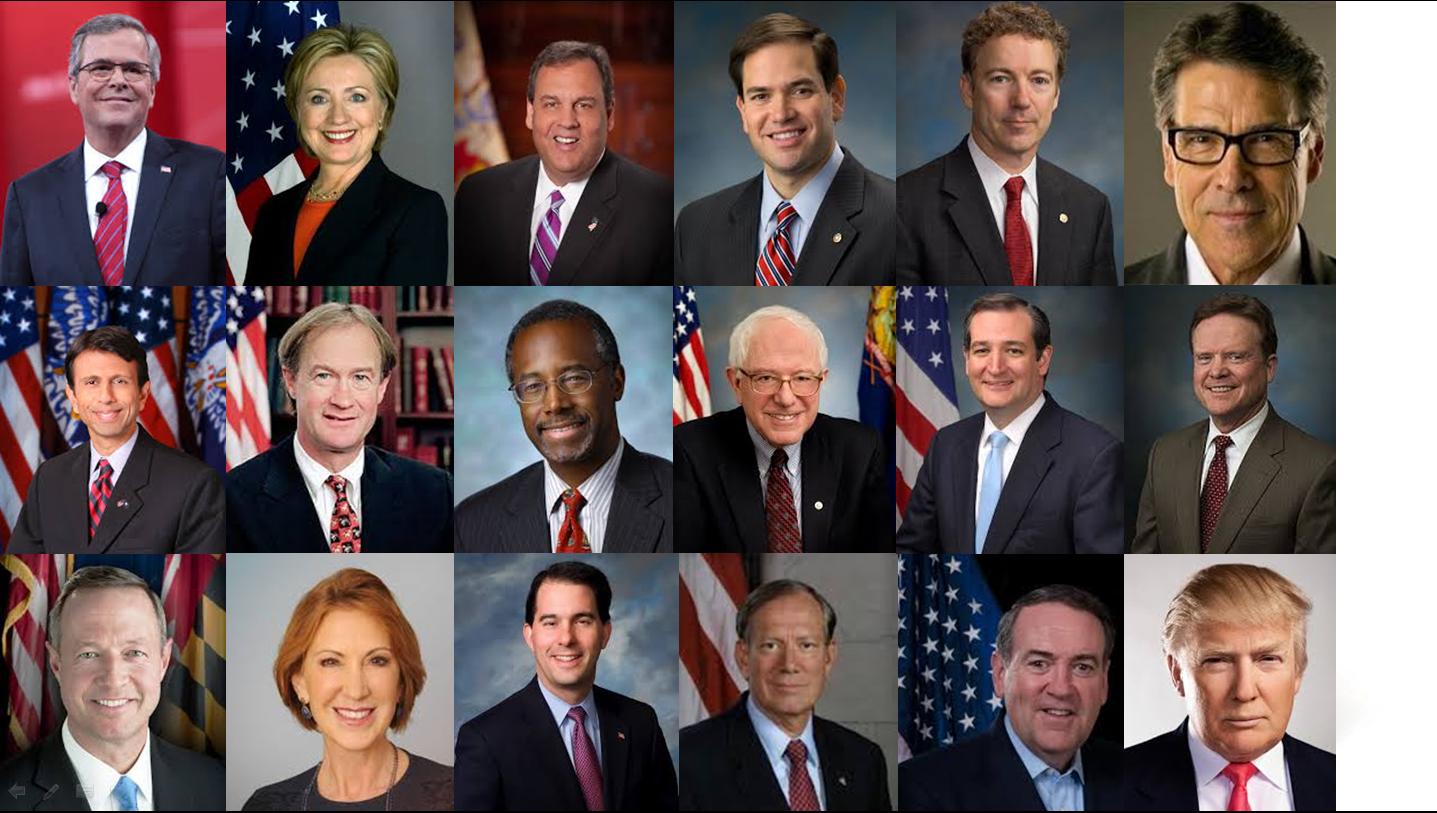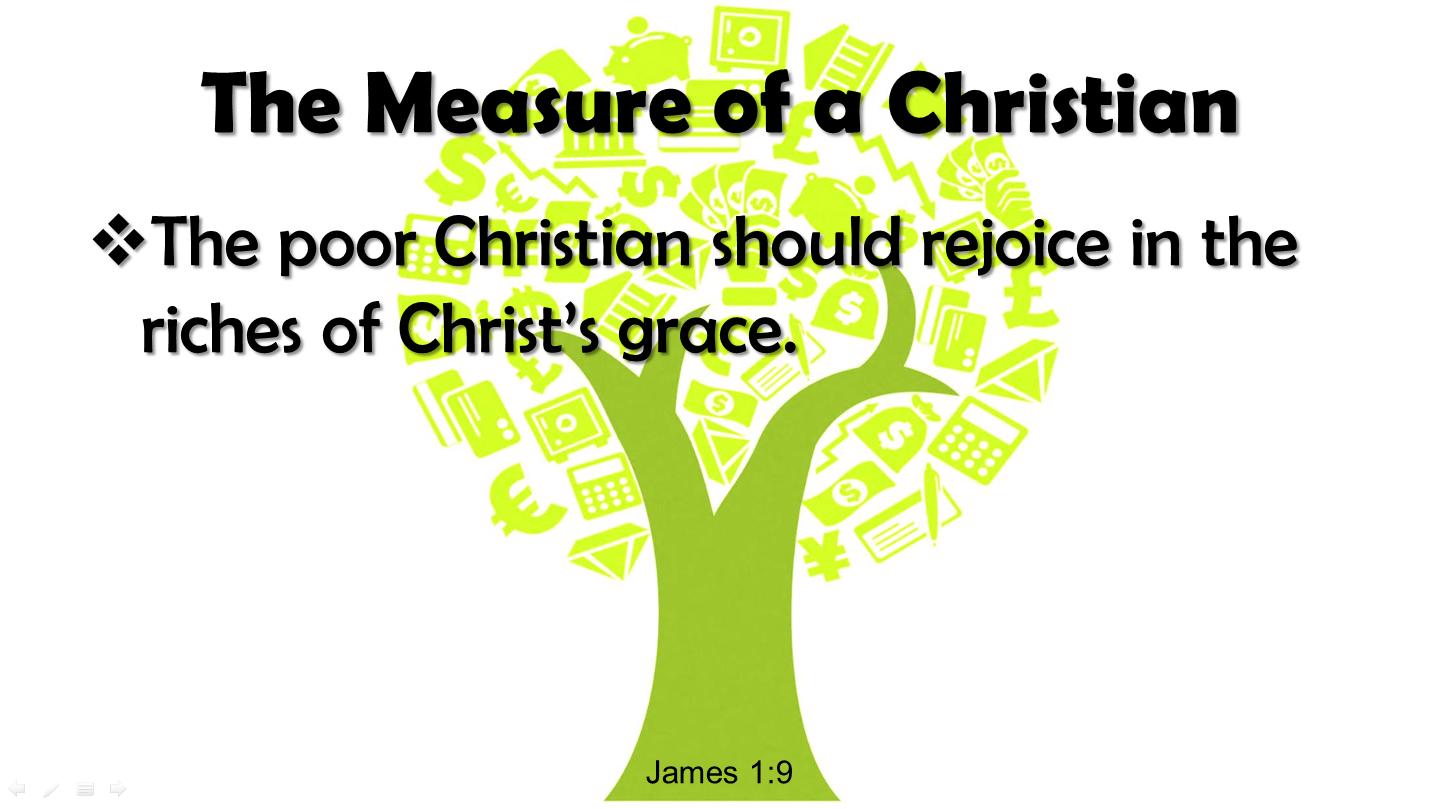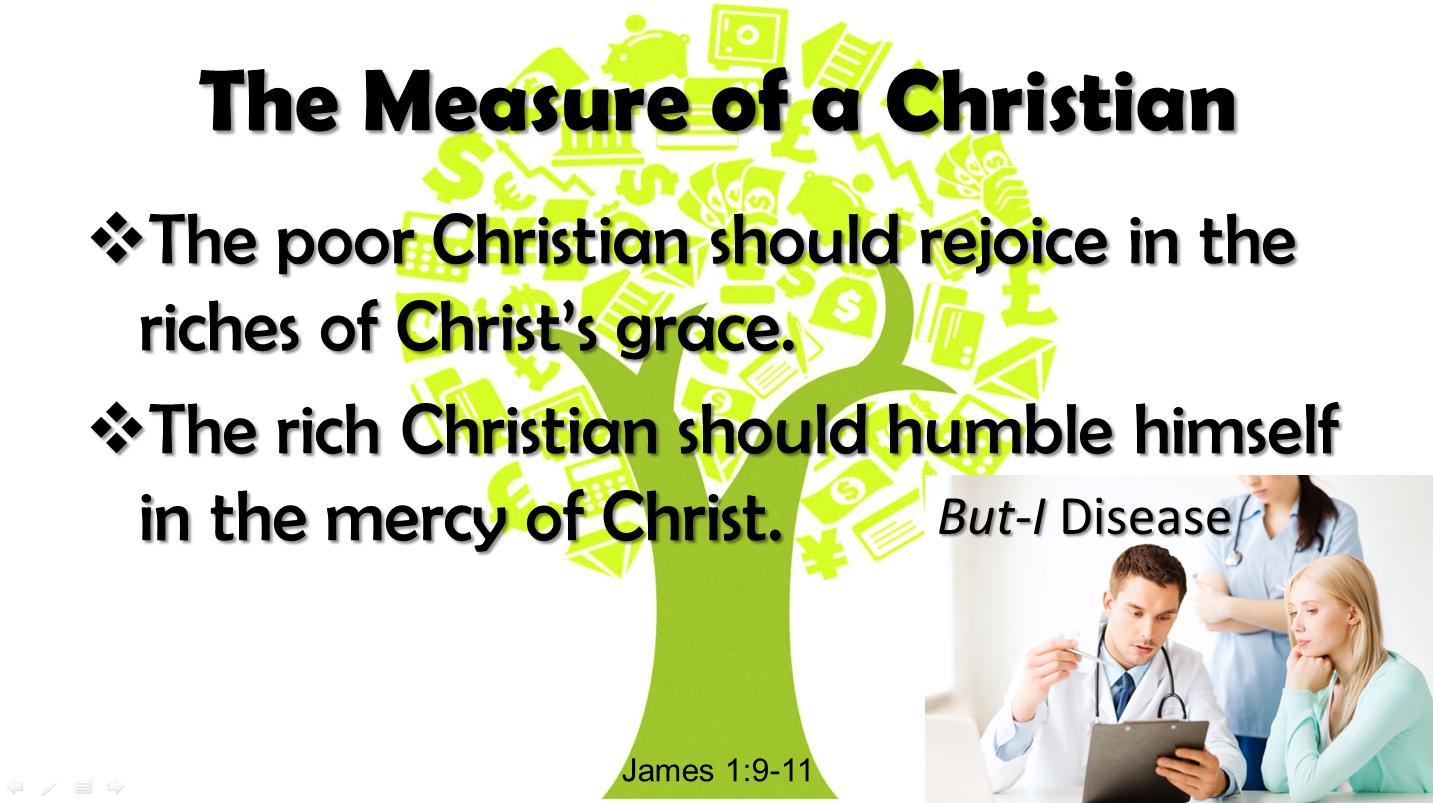 Far too many of us find our worth in the size of our paycheck or some other earthly standard. God wants both the rich and the poor to find their pride and boasting only in their place in Christ. The poor can boast in their exaltation in the Gospel. The rich can rejoice over their humiliation in the goodness of Christ. Let us all take an eternal view of our lives which will never fade away.
Every person in this world is in constant need of wisdom. We need wisdom to navigate the ever changing storms of this world. James teaches the church how we can all find wisdom through God. First we need to understood how good and kind our Father is. Second we need to go to Him in faith in prayer, because we trust in His grace. Find your wisdom in the all-wise Creator.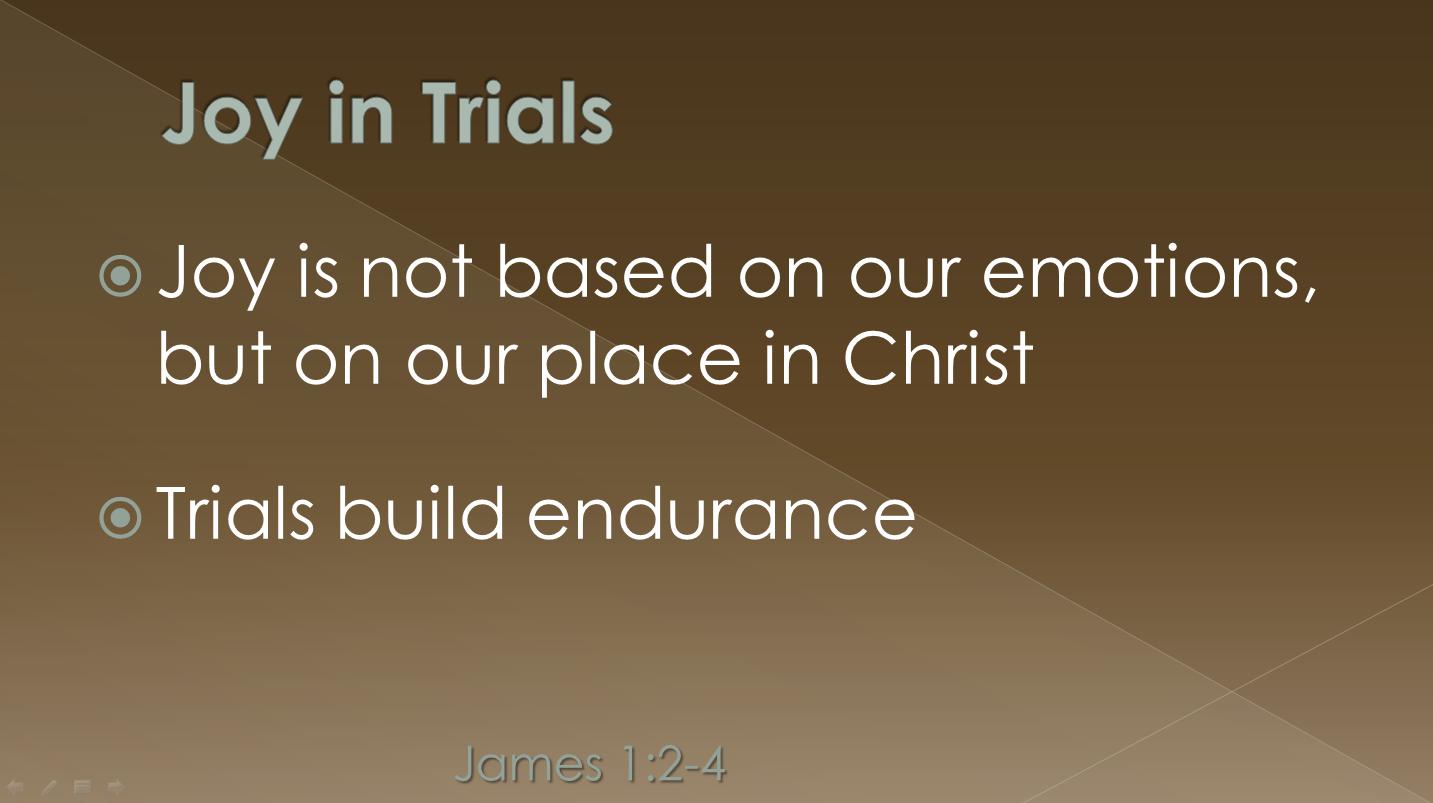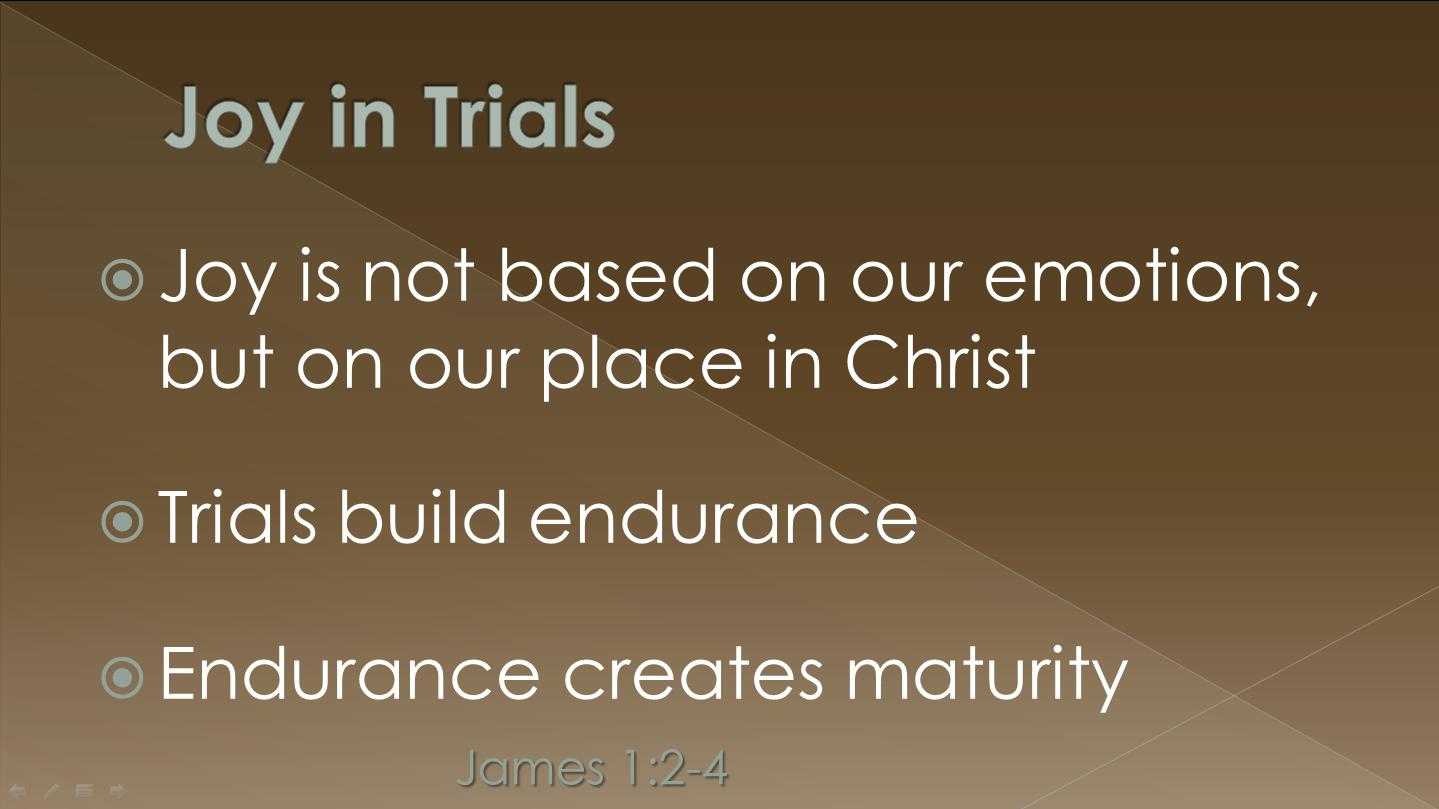 Your trials don't need to overwhelm or disturb you. Any follower of Jesus Christ can find joy in the midst of the worst tribulations in this world. Trials can even benefit the child of God by building up our spiritual endurance and increasing our maturity. Don't allow your trials to conquer you but look to Jesus, the source of pure joy.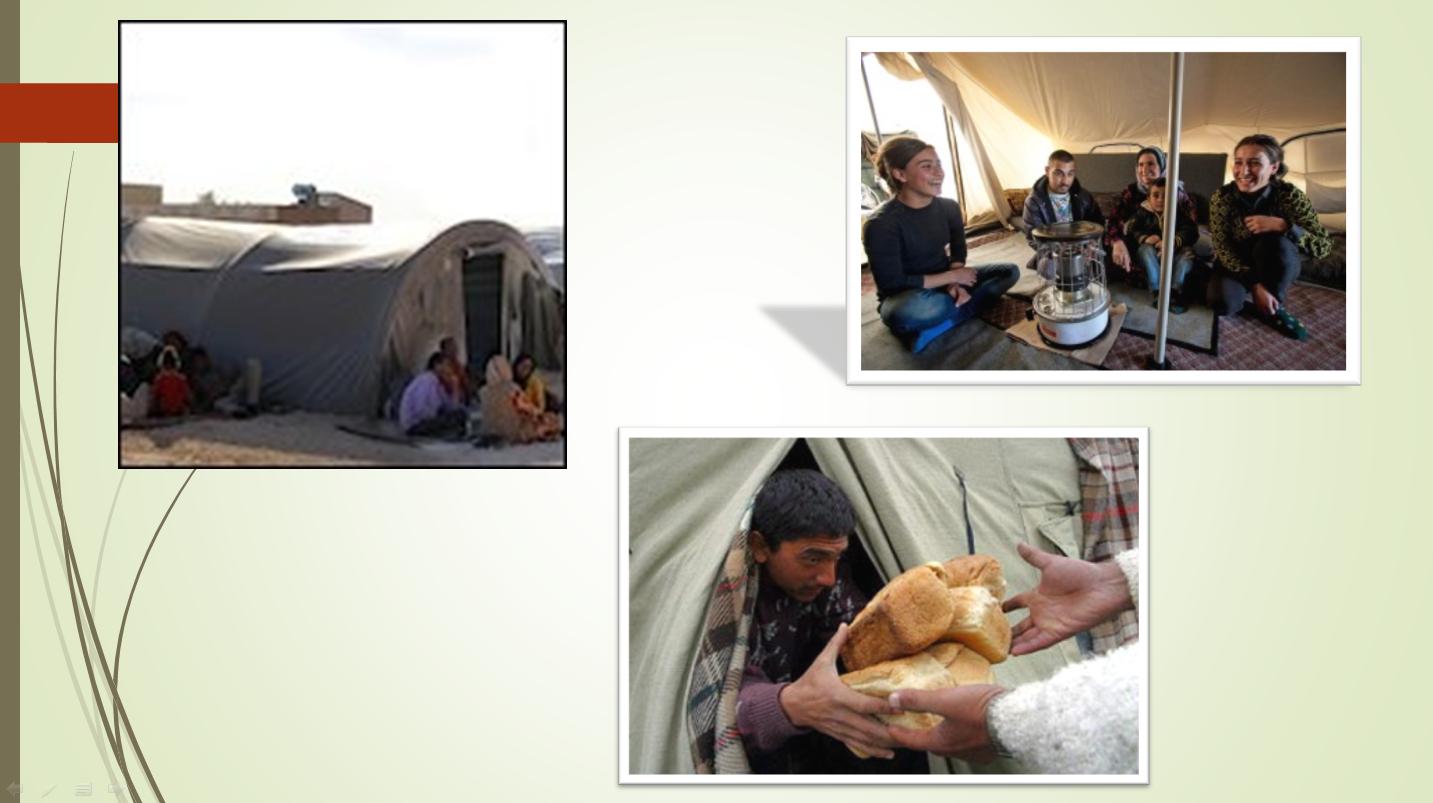 James is a letter written nearly 2,000 years ago, but the message of James touches the struggles of our 21st century world with more relevance than this morning's newspaper. The Lord's brother humbly brings God's church a message of wisdom, joy, and peace in the midst of this chaotic age. Listen to this powerful outline of James' epistle to help you apply one of the most practical books of the Bible.